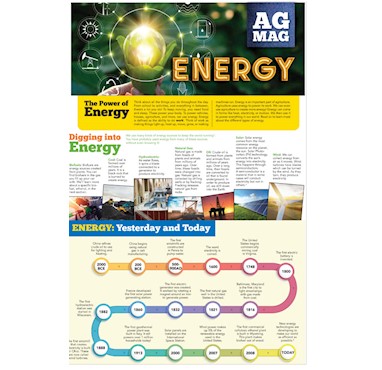 Energy Ag Mag
$8.00
Item ID: AE-AGMAGEN-001-030
Size & Type: 11" x 17", 4 Pages folded
Unit Quantity: 30 per pack
Energy is everywhere! Every time you flick a light switch we use energy. But where does it come from? How does it get to us? And how can we use it more sustainably?
Dive into these questions and more in this Ag Mag.
Note: This is sold as a set of 30.