Natural Resources Playing Cards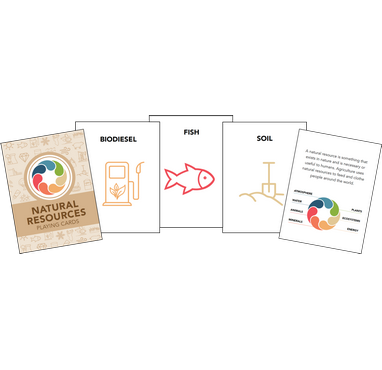 Natural Resources Playing Cards
$10.00
Item ID: AE-NARSC-001-001
Size & Type:
Unit Quantity:
Agriculture uses natural resources to feed and clothe people around the world! This set of cards includes 2 Activities:
Who Am I?

Players ask yes/no questions to identify what word is shown on the card.

Who Is Like Me?

Players try to fit their resource cards into one of the 7 natural resource categories.
Includes 25 playing cards and 4 instruction cards. Best for grades 3-5.
Want to use this game as a volunteer? Check out this free quick start guide: https://www.agfoundation.org/files/NaturalResourceCardGame_QuickStartGuide.pdf !