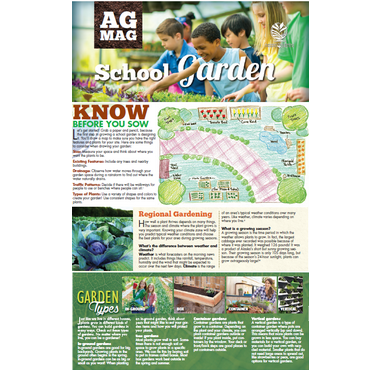 School Garden Ag Mag
$5.00
Item ID: AE-GRDNMAG-001-030
Size & Type: 11" x 17", 4 Pages folded
Unit Quantity: 30 per pack
This magazine style reader features non-fiction text that helps introduce 3-5th grade students to the fundamentals of a school garden.
Sections include: Know before you Sow, Garden Types, Regional Gardening, Super Soil, Gardening with a Theme, Pollinators, Seed life cycle, and Global Gardens.
Note: This is sold as a set of 30.