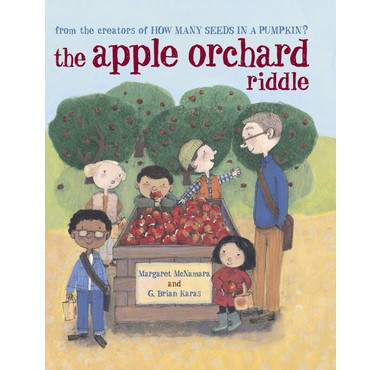 The Apple Orchard Riddle
$17.99
Item ID: AE-APLORCHBK-001-001
Size & Type: 8.8 x 10.8", 40 pages
Unit Quantity: 1
Mr. Tiffin and his students from the popular

How Many Seeds in a Pumpkin?

book are back in this sequel.
In this playful, humorous, and child-friendly classroom story, the students go on a school trip to an apple orchard. On their trip they learn all about apples and apple orchards—including how apples are harvested, how cider is made, and what the different varieties of apples are—while trying to solve a riddle.
This book also celebrates the different learning styles of children.
Perfect for K-3rd grade students!