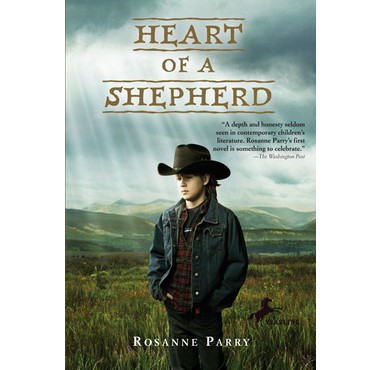 Heart Of A Shepherd
bulk pricing

1 - 14

$6.99

15+

$5.60
Item ID: AEHEARTOBK-001-001
Size & Type: 5.2" x 7.7", 176 pages
Unit Quantity: 1
To be used with the Feeding Minds, Cultivating Growth Middle School Unit Bundle Educator's Guide. Free Educator Guide available under "Free Resources"
Suitable for ages 10 and up
Summary: In this coming-of-age story, Ignatius, the youngest of five brothers in a military family grounded in the Christian faith, promises to take care of the ranch while his father is deployed in Iraq. Since his mother left years earlier to pursue life as an artist, and his older brothers are off to school or military training camps, the 11-year-old looks to his grandparents for guidance, but often feels angry and alone trying to keep his heroic promise. Although some of the realities of the Iraq war are threaded in, the author primarily focuses on the details of contemporary Oregonian ranch life.