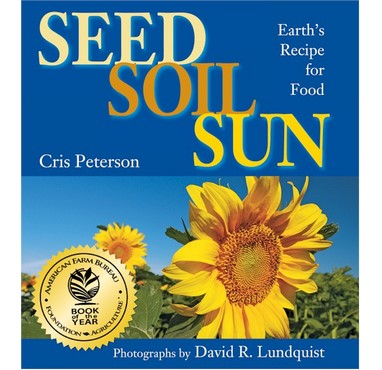 Seed Soil Sun Book
bulk pricing

1 - 27

$11.50

28+

$10.50
Item ID: AE-SSSBOOK-001-001
Size & Type: 9" x 10.5", 32 pages
Unit Quantity: 1
Winner of the AFBFA's "Book of the Year" Award.

In this clearly written and beautifully photographed book, author Cris Peterson writes about the miraculous process by which air and water combine with seed, soil and sun to create nearly all the food we eat.

Target Reading Level: Age 5-8 and Grades 1st - 3rd

Accompanies the Seed. Soil. Sun. Educator's Guide and The Plant Parts We Eat poster.
Please contact the Foundation at foundation@fb.org to purchase multiple case quantities