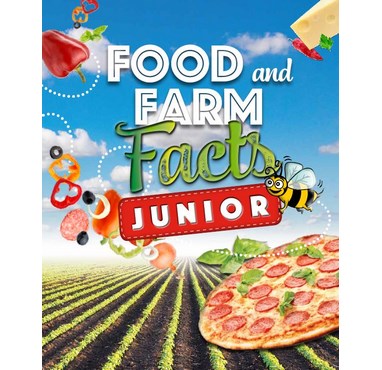 Food And Farm Facts Jr.
$3.00 $2.00
Item ID: AE-FFFJR18-001-001
Size & Type: 12 pages
Unit Quantity: QTY: 1
Questions about agriculture are not always easy to answer, luckily we can help! The new Food and Farm Facts Junior edition takes questions many children have and provides a simple way of understanding farming practices!
Table of Contents:
• Who Is a Farmer?
• What Is Agriculture?
• How Do Farmers Use the Land and Take Care of It?
• What Is Food Safety?
• Does Chocolate Milk Come from Brown Cows?
• What Is the Difference Between Wool and Cotton?
• What Happens When I Flip on a Light Switch?
• Where Does My Pizza Come From?
• Who Works on the Weekends?
• Who Is Driving the Tractor?
• Who Will I Be in Agriculture?