True Beef: From Pasture To Plate Dvd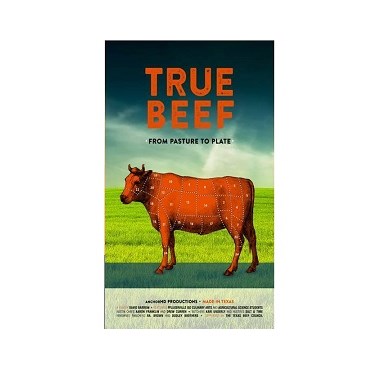 True Beef: From Pasture To Plate Dvd
bulk pricing

1 - 10

$10.00

11+

$7.00
Item ID: AE-TBDVD-001-001
Size & Type: DVD
Unit Quantity: 1
"True Beef": From Pasture to Plate" is an innovative educational documentary that follows Pflugerville ISD agricultural science and culinary arts students as they learn about the entire process of beef production. The documentary is designed to teach culinary arts students where their food comes from while learning the importance of farming and ranching from agriculture students.

Check out the Foundation's free True Beef: Pasture to Plate Educator's Guide (PDF).
Make the farm to fork connection with this series of lesson plans that supports the documentary "True Beef". This guide contains 8 lessons designed for the High School Culinary Arts or Family and Consumer Sciences program, however, STEM connections have been included for all lessons making it easy for teachers to make connections across the curriculum.