Food And Farm Facts Activity Cards, 7-12Th Grade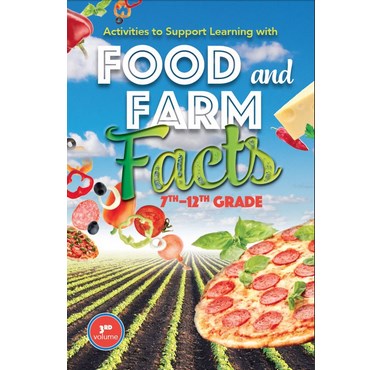 Food And Farm Facts Activity Cards, 7-12Th Grade
$4.00 $2.00
Item ID: AE-FFFLP712-001-001
Size & Type: 9 in x 6 in booklet on key ring
Unit Quantity: 1 each
A collection of 12 easy-to-implement activities that support learning with Food and Farm Facts, developed for grades 7-12 using National Learning Standards & Common Core.
Curriculum area include: math, science, social science, health and language arts.
Each activity card includes step-by-step instructions, discussion questions and an estimated time for completion.