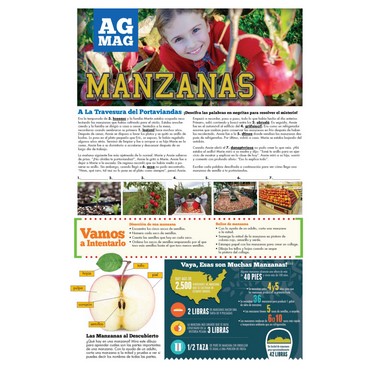 Apple Ag Mag (Spanish)
$5.50 $2.50
Item ID: AE-AGMAGAPLS-001-030
Size & Type: 11" x 17", 4 pages folded
Unit Quantity: 30 per pack
All the fun of the Apple Ag Mag translated into Spanish.
Our newly revised Apple Ag Mag is the perfect resource to help 3-5th grade students learn all about apples!
Sections include:
The lunchbox caper, parts of an apple
the story of Johnny Appleseed
a career corner
information on how apples are grown and harvested
apple varieties
and more!